Game Description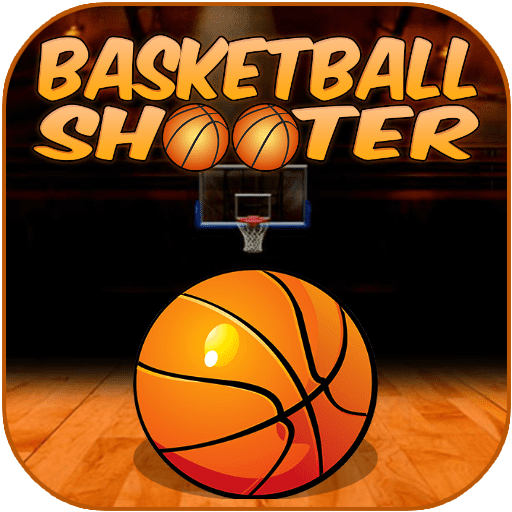 "Basketball Shooter" is a simple yet addictive game that requires players to shoot basketballs into a hoop. The game features varying distances and obstacles, making each shot a unique challenge. Your goal is to score as many points as possible by sinking consecutive baskets. "Basketball Shooter" is an engaging and skill-testing basketball game that challenges your shooting accuracy. In this comprehensive article, we'll explore the game's description, controls, gameplay, tips and tricks, game developer, supported platforms, and how to play it unblocked.
Game Controls
Understanding the game controls is vital to become a successful "Basketball Shooter":
Mouse: All actions in the game are executed using the mouse. Click and drag to aim and release to shoot the basketball.
How to Play Basketball Shooter?
"Basketball Shooter" offers a straightforward but addictive gameplay experience. Here's a step-by-step guide on how to aim for the hoop and score big:
Start the Game: Launch "Basketball Shooter" in your web browser.
Aim Your Shot: Use your mouse to aim your shot. Click and hold the mouse button to start the aiming process.
Adjust Your Power: While holding the mouse button, move your mouse up or down to adjust the power of your shot. A longer arrow indicates a more powerful shot.
Release to Shoot: Let go of the mouse button to release the ball and shoot it towards the hoop.
Score Points: Your goal is to sink as many consecutive baskets as possible. Each successful shot increases your score.
Consistency Matters: Scoring consecutive baskets without misses increases your combo multiplier, resulting in higher scores.
Watch Out for Obstacles: As you progress, the game introduces obstacles like moving hoops and barriers. Adjust your shots to overcome these challenges.
Compete for High Scores: The game is often played for high scores, so aim for the top of the leaderboard.
Tips and Tricks
To improve your basketball-shooting skills in the game, consider these tips and tricks:
Master Your Aiming: Precision is key. Take your time to line up your shots accurately.
Consistency Is Rewarding: Scoring consecutive baskets boosts your score. Aim for a streak of successful shots.
Adjust for Obstacles: When obstacles come into play, adapt your aim and power accordingly.
Study the Physics: Pay attention to the in-game physics, as the basketball's trajectory can be influenced by its initial angle and power.
Compete and Improve: Challenge yourself and aim to improve your high score with each attempt.
Game Developer
"Basketball Shooter" is developed by QkyGames, a game developer known for creating a variety of web-based games that test players' accuracy and reflexes.
Game Platforms
"Basketball Shooter" is primarily available as a web-based game and can be played on various platforms. Supported platforms include:
Web Browser (PC): You can play the game on web browsers like Chrome, Firefox, Safari, Edge, and more on your computer.
How to Play Unblocked
Playing "Basketball Shooter" unblocked is usually straightforward, as it's a web-based game without online restrictions. Here's how to enjoy the game without any hindrances:
Open a Web Browser: Launch your preferred web browser on your computer.
Search for "Basketball Shooter" Unblocked: Use your search engine to look for "Basketball Shooter Unblocked" or "Unblocked online basketball games."
Access a Trusted Website: Choose a reputable gaming website or platform that offers "Basketball Shooter" Unblocked. Websites specializing in unblocked games often host it.
Start Playing: Click on the game's icon or title to start playing directly in your web browser. There's typically no need to download or install anything.
Conclusion
"Basketball Shooter" provides an addictive and enjoyable basketball-shooting experience. Whether you're aiming to beat your own high score or compete with friends for bragging rights, this game offers a simple yet challenging way to test your shooting skills. So, step onto the virtual basketball court, aim for the hoop, and become a "Basketball Shooter" champion!